Kyrgyzstan is a beautiful country in Central Asia that is home to several international medical universities. One of the most popular choices for international students is the International Medical University (IMU), which is located in the capital city of Bishkek.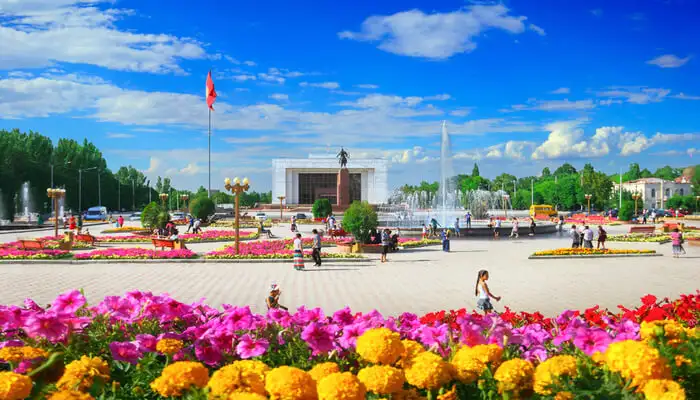 There are many reasons why students choose to study MBBS in Kyrgyzstan. Here are just a few:
High-quality education: IMU is a well-respected university with a strong reputation for academic excellence. The MBBS program at IMU is accredited by the World Federation for Medical Education (WFME) and is recognized by the Medical Council of India (MCI).
Affordable tuition: The tuition fees for the MBBS program at IMU are much lower than in other countries, such as the United States, United Kingdom, and Australia. This makes it an affordable option for students from all over the world.
English-medium instruction: All lectures, tutorials, and practicals at IMU are conducted in English. This makes it easy for international students to participate in the learning process, even if they do not speak Russian.
Safe and friendly environment: Kyrgyzstan is a safe and friendly country with a low crime rate. International students can feel comfortable living and studying in Kyrgyzstan.
Excellent clinical training: IMU has a strong clinical training program that allows students to gain hands-on experience in a variety of medical settings. Students have the opportunity to rotate through hospitals and clinics in Kyrgyzstan, as well as in other countries.
If you are looking for a high-quality, affordable, and English-medium MBBS program, then IMU Kyrgyzstan is a great option to consider.
Here are some additional benefits of studying MBBS in Kyrgyzstan:
Shorter study duration: The MBBS program at IMU is a 6-year program, which is shorter than the 7-year program in India. This means that you can save time and money by studying in Kyrgyzstan.
Direct admission: There is no need to take a national entrance exam to get into IMU. This makes it a great option for students who have not done well on the NEET exam in India.
Easy visa process: The visa process for Kyrgyzstan is relatively easy and straightforward. This means that you can start your studies in Kyrgyzstan without any delays.
If you are considering studying MBBS in Kyrgyzstan, I encourage you to do your research and contact IMU directly to learn more about the program. I am confident that you will find that IMU is a great option for your medical education.